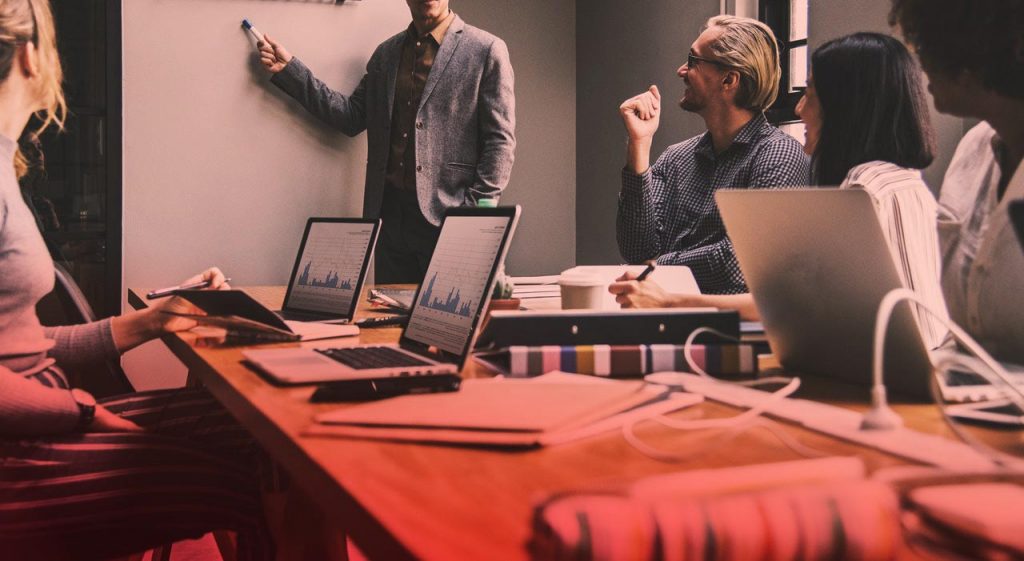 An entrepreneur starts a new enterprise and assumes full responsibility to receive profit from the venture. In spite of the downfall in economy, some businesses showed signs of growth in the latter half of the year 2009. The tourism industry in London has actually managed to survive better in this recession. Online information, guidance and services are available for entrepreneurship in UK. Avail advice on all key aspects that include market research, finance, legal, marketing and e-commerce.
The British Government aims to offer support for developing entrepreneurship in UK. They assist entrepreneurs in UK to
Start and expand in London
Promote international trade
Support innovation, research and development
Offer aid to overcome financial and economic challenges
Provide training programmes to enhance performance
The government has also introduced financial measures to aid entrepreneurship in UK during recession to raise funds.
Loans up to £50,000 are available under the scheme 'Small Loans for Businesses'. The entrepreneurs in UK must submit a viable and comprehensive business plan.
The scheme 'Enterprise Finance Guarantee' offers government guarantee to lenders. If you have a strong business plan but the bank has denied the loan due to lack of collateral, then, this scheme is a safe option.
For loans and equity finance, utilize the scheme -Finance for Business'. The British Government must be convinced with the business plan submitted by the entrepreneurs in UK.
Projects that support job creation by entrepreneurs in UK can avail Grant for Business Development (GBI). It is mandatory that these projects are efficient, modern and can expand. Capital is available for acquisition of key assets. The Grant amount will depend on the size, location and quality of the project.
To promote entrepreneurship in UK for innovative products, The Grant for Research and Development has made available special grants.
Access To Finance For Entrepreneurship In UK
Many entrepreneurs in UK find it difficult to raise funds during the recession. Accessing credit is either at higher credit rates, overdrafts or after meeting many regulations. Entrepreneurs in UK are seeking alternative sources for raising capital. The British Government has designed many specific schemes to aid small and medium businesses. They have launched £75 million as Capital Enterprise Fund, of which the government has funded £50 million. Business Link is a free business online portal to offer support services for all businesses. Organizations that also offer advice and financial assistance are:
The East London Small Business Centre (ELSBC) has started a 'Gateway to Finance' programme for helping small business entrepreneurs in UK, especially East London to raise funds. They help existing entrepreneurs in UK across all 33 London Boroughs to start, grow or expand.
Barking and Dagenham Small Business Centre (BDSBC) is a local agency to support businesses of the respective borough. They have the required knowledge, skills and expertise to offer free impartial and confidential advice. Following services are provided free of cost to aid entrepreneurship in UK:

4 day courses on starting a business
Counselling on business ideas, business plan and marketing strategies on an individual basis
Raising finance for start ups, or for expanding
Guidance on accounting and legal aspects of business
Croydon Economic Development Company focuses on the business community of that borough in South London with the help of funding from the government. They have formed cluster groups and tailored workshops to encourage partnerships especially in the areas of childcare, hair & beauty, music, food and designers.
Enterprise Enfield is a non-profit making business advisory organization to help new and established entrepreneurship in UK especially, North London. The London Development Agency and Learning & Skills Council have funded this organization. They offer expert business advice, organize seminars and business networking, provide access to low cost premises and offer awards.
Government Support For Entrepreneurship In UK
The British Government provides not just financial assistance but also other support networks for the betterment of entrepreneurship in UK. They assist in technical matters, manufacturing processes, imports and exports, marketing strategies, innovation, design implementation and guidance in legal matters.
Experienced mentors offer coaching to entrepreneurs in UK to improvise their business. There are special programmes that are structures to assist businesses in achieving an accelerated growth. These coaching programmes include performance benchmarking, market research, innovation, investment and training skills for workforce.
Entrepreneurs in UK can network with like-minded people through business collaboration networks. Similarly there are networks for innovation that guide entrepreneurs in UK. These networks help collaborate supply chain management, market exploitation and sharing of technology and processes for a mutual benefit.
Businesses often need expert knowledge for growth of entrepreneurship in UK. The Manufacturing Advisory Service (MAS) and Designing Demand are two councils that offer expert knowledge on manufacturing advice and performance enhancement for a specific project.
UK Business Incubation (UKBI) creates successful entrepreneurship in UK by creating the right working environment. Research and development centres, laboratories, commercial clusters and social regeneration projects are managed property services offered to targeted entrepreneurs in UK to diversify. These centres can share technical, scientific and research resources.
A hub of large group of knowledge-based businesses is formed. The UK Science Park Association (UKSPA) encourages innovation led entrepreneurship in UK by providing an environment by linking with research centres and universities.
The Train to Gain offers training programmes in different regions of England. To improve entrepreneurship in UK, they identify and develop skills required by businesses. Thus, they improve productivity, morale, motivation and profits.
For entrepreneurs of UK to survive in international market, the UK Trade & Investment offers guidance to businesses. They also maximize foreign direct investment. To encourage exports, Export Credits Guarantee Department (ECGD) offers insurance policy relating to exports. There are special grants for participating in overseas exhibitions.
The British Government supports entrepreneurship in UK that is environment friendly and socially beneficial. The Low Carbon Energy Demonstration offers finance to develop technologies that promote the use of less carbon.
The Rural Development Programme for England offers support for rural entrepreneurs in UK to grow and develop. They assist in technologies, innovation and community development.